CATHOLIC LINKS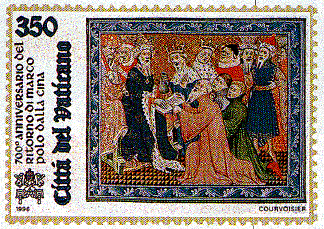 Shown above is a 1996 Vatican City postage stamp
commemorating the 700th anniversary of the
return of Marco Polo from China.
Listed here are many valuable links:
[ALL THESE PAGES STILL UNDER CONSTRUCTION]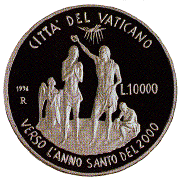 A ten-thousand lire coin
of the Vatican City
minted in 1996
showing the baptism by John
of Jesus Christ.
Click here to Send me a Message or Suggest a New Link.
Return to Catholicism Page.
R
eturn to TJB Home Page.